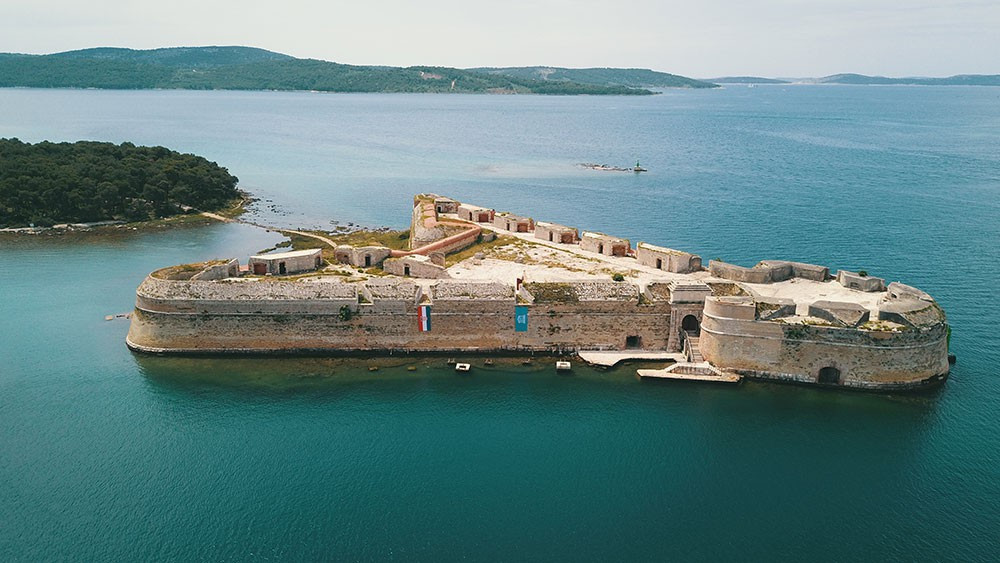 St Nicholas' Fortress in the St Anthony's Channel in Šibenik is a unique monument of Renaissance fortification architecture and a superb example of our architectural heritage. It was built on the islet of Ljuljevac at the site of the former Benedictine Monastery of St Nicholas, from which it took its name.
The construction of the fortress, based on Gian Girolamo San Micheli's design, commenced in 1540 after the fall of Skradin under the Ottoman rule, when the Venetians were forced to strengthen the defence of Šibenik port, which was the most important strategic port on the east coast of the Adriatic.

Particular value of St Nicholas' Fortress lies in its original form and rare Renaissance architectural solutions, so in 2017 it was inscribed on the UNESCO World Heritage List as part of the nomination The Defence System of the Republic of Venice between the 16th and 17th Centuries.