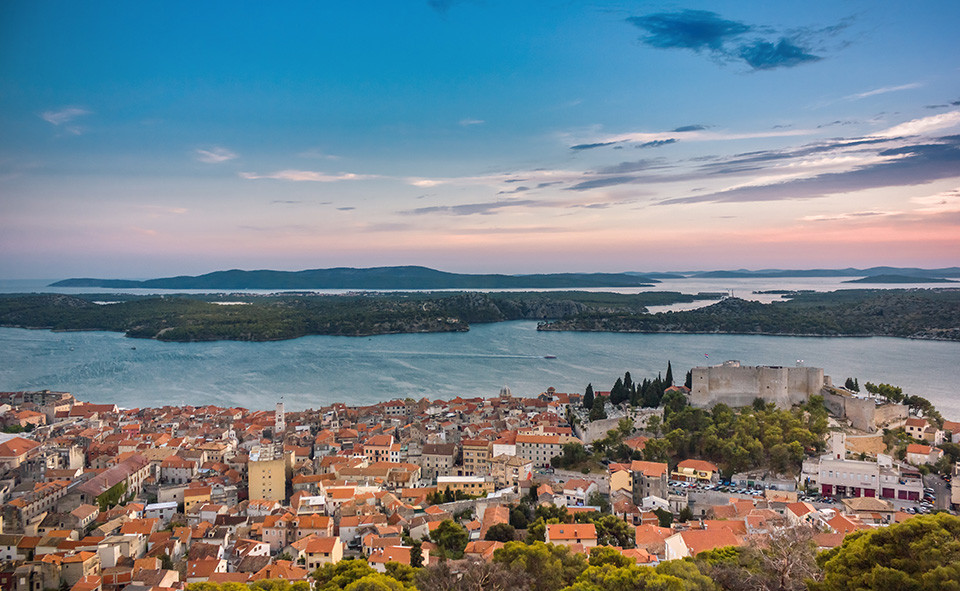 The first mention of the city dates back to 1066 and it is the oldest native Croatian city of the Adriatic, boasting numerous natural as well as cultural and historical attractions, among them two monuments under the UNESCO protection.
One of them is the Cathedral of St James as the most significant architectural accomplishment of the 15th and 16th centuries in Croatia, which was declated a UNESCO World Heritage Site in 2000. St Nicholas' Fortress joined the UNESCO World Heritage List in 2017. Šibenik used to be attractive to different invaders, so for the purposes of its defence, four magnificent fortresses – guardians of the city were erected: Barone Fortress, St John's Fortress, St Michael's Fortress and St Nicholas' Fortress.
A view of Šibenik is one of the major attractions of the promenade in the St Anthony's Channel. A panoramic view of the entire city can be enjoyed from several locations. Given the proximity to the city centre and its accessibility by sea, the promenade in the St Anthony's Channel makes up a fair portion of the city's tourist offer.