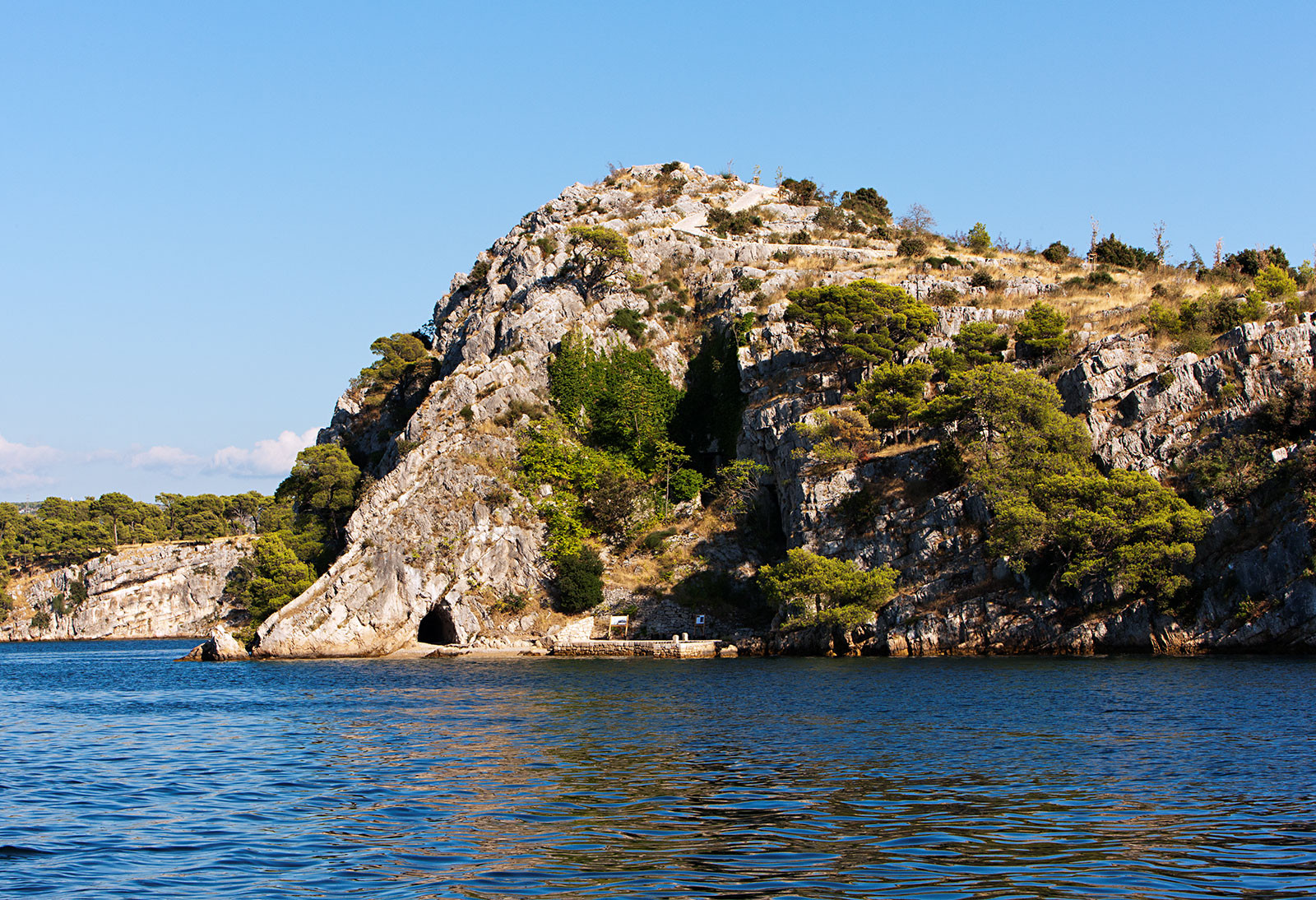 People have used speleological objects as their dwellings since ancient times. Karst landscape, which greatly characterizes the entire Coastal Croatia, abounds with caves and pits because of solubility. Thanks to the fact that our region is rich in water, in the caves near watercourses, traces of human habitats dating back to the Stone Age can be found, especially in the canyons of the rivers Krka and Čikola.
The arrival of Christianity in these parts denotes the beginning of the construction of churches, monasteries and chapels. They were built in unique places and today they represent a landscape adornment. Most of those navigating through the St Anthony Channel towards Šibenik do not know anything about a fascinating speleological object hidden in the harsh rocks of the channel – the Cave of St Anthony. This cave does not owe its uniqueness to some cave decorations or endemic species but to a little church located in the cave, in the middle of the channel, on the south-east coast, in the cave of the same name. Actually, the cave was named after St Anthony of the Desert, who lived on the territory of present-day Egypt from 251 to 356 AD. Many hermits used to live in this cave over the centuries; one of the most prominent among them was Jeronim Detrico, an aristocrat from Zadar, who was buried in the cave in 1615.
In the proximity of the undersea tunnel and the Cave of St Anthony there is a reconstructed pier.