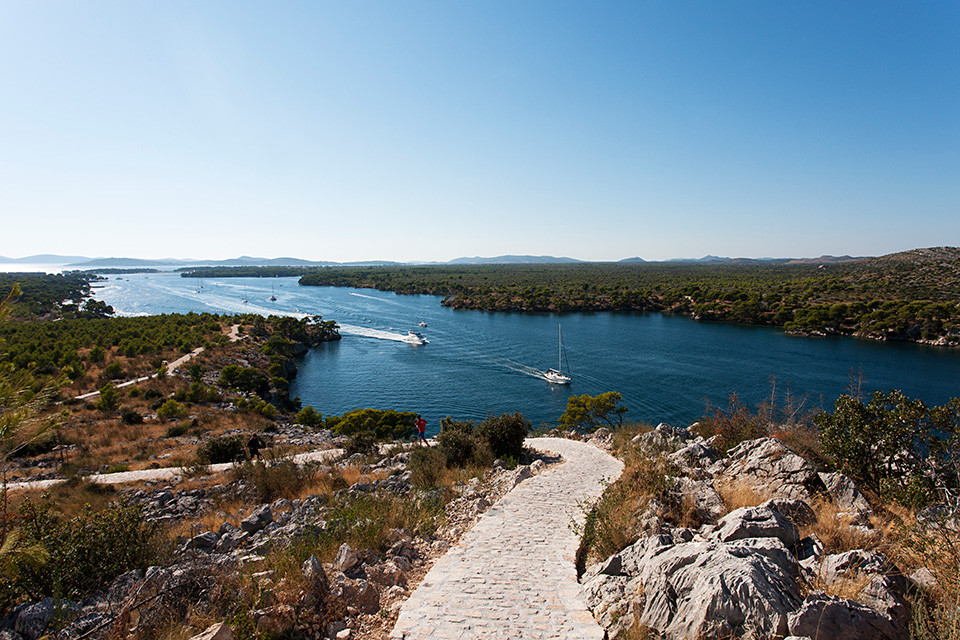 The promenade through the St Anthony's Channel, whose construction was part of the EU project carried out by the Public Institution Nature of the Šibenik-Knin County, was designed so that its appearance and materials used do not disrupt the natural harmony of the protected area. It is suitable for family-friendly walks and sightseeing, organized groups of tourists, recreational running and cycling.
It is about 4.4 kilometres long and connects an area extending from Panikovac Cove to the islet of Školjić near St Nicholas' Fortress. The promenade in the channel can be reached by car; you can walk there or cycle from Panikovac Cove in Šibenik Bay or you can use the road leading to Zablaće from Škar Cove. It takes about two hours to walk along the whole promenade, which proves to be a great experience accompanied by the opportunity to enjoy an awe-inspiring panoramic view of the entire city and the Šibenik archipelago from several locations.
Along the promenade some solar lamps have been set up to provide light at night; tourist signposting for individual visitors and guided groups and some pieces of urban equipment have been provided as well.