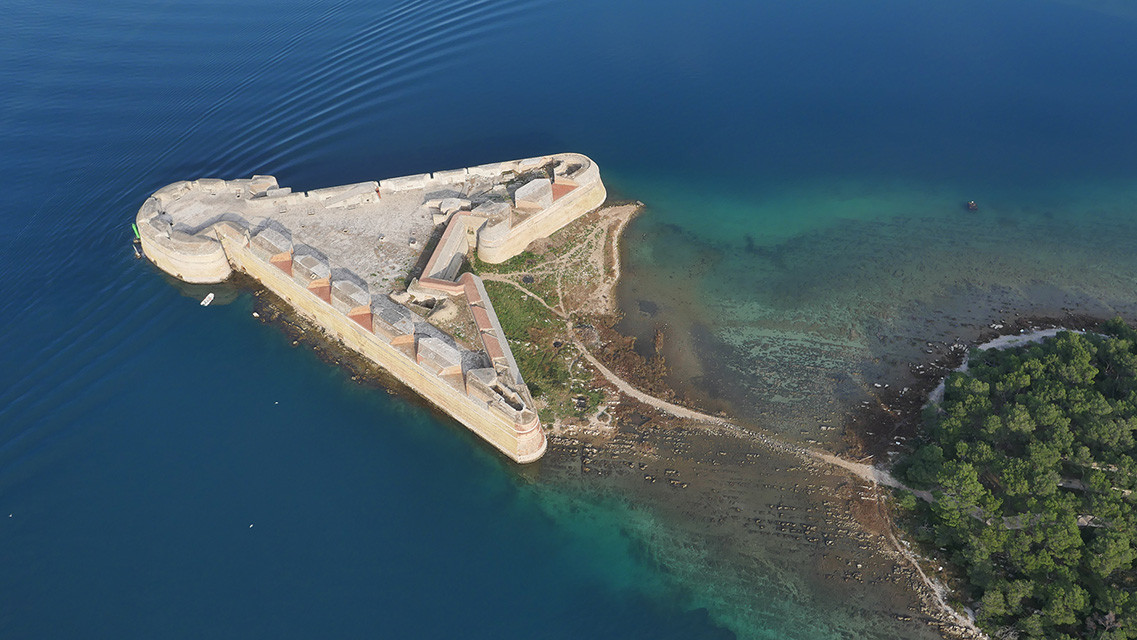 In the 2019 tourism season St Nicholas' Fortress in the significant landscape Channel-Port in Šibenik opens its doors to visitors. For the time being, due to demanding restoration and conservation works, it is only possible to visit St Nicholas' Fortress if you take a boat trip organized by the Public Institution Nature of the Šibenik-Knin County.
The trip begins at the Šibenik waterfront according to the predetermined boat schedule and timetable, from a berth called Krka to St Nicholas' Fortress and it will take about twenty minutes. While sailing through the St Anthony's Channel, visitors will have the opportunity to see some historical and natural sights of part of the significant landscape Channel-Port in Šibenik. Visits to St Nicholas' Fortress will normally take about 45 minutes. Visitors will be provided with multilingual multimedia guides that will enable them to get information on a particular site at several designated points. St Nicholas' Fortress is a unique monument of the world's architectural heritage and in 2017 it was inscribed on the UNESCO World heritage List as part of the nomination The Defence System of the Republic of Venice between the 16th and 17th Centuries. At the end of the visit, when the time comes to return from St Nicholas' Fortress, visitors will enjoy the view and will be able to take some photos of a breathtaking panorama of Šibenik and the St Anthony's Channel, which also represents the buffer zone of the UNESCO protected monument.
The ticket price includes boat transfer, admission to the fortress, a tour escort aboard the boat and during the visit to the fortress, visit to St Nicholas' Fortress with the use of multimedia guides.